Overview
Providing Middle Tennessee with an accessible, individualized, and empowering education to cultivate self-motivated citizens who are college, career, and community ready.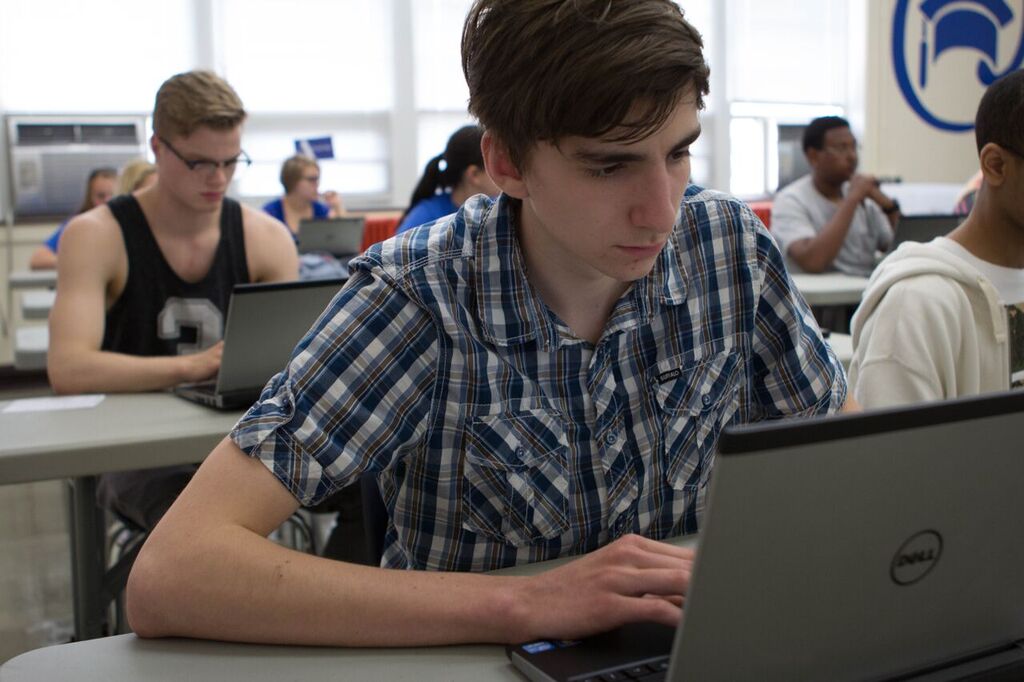 Growing the digital citizens of tomorrow through accessible, equitable, world-class online learning experiences.
v-school history
The origins of MNPS Virtual School began with the creation of a "Virtual Learning Program," for Nashville students, under the trail-blazing vision of Dr. Jesse Register, former Director of Metropolitan Nashville Public Schools (MNPS). During the founding year (2010-2011), fourteen full-time students were identified and enrolled. In July of 2011, Tennessee's General Assembly passed The Virtual Public Schools Act. This Act was crucial to the establishment of MNPS Virtual School as it allowed - for the first time in the state of Tennessee - the creation, operation, and accreditation of a public online school.

Recognized as the first public virtual school in the state of Tennessee, MNPS Virtual School launched in August of 2011. MNPS district staff immediately began identifying world-class courses and licensed a new learning management system (LMS) "Blackboard." MNPS Virtual School also established administrative offices and a student center in the historic Cohn School located in Nashville's Sylvan Park neighborhood. This offers an innovative school space, within the classic brick and mortar building, for our teachers, staff, students, and parents. During the Fall of 2011, approximately two hundred full and part-time students enrolled with this number quickly growing. Shortly thereafter, Metropolitan Nashville Public Schools (MNPS) established the "Characteristics of an MNPS Graduate," which prioritized the importance of virtual learning within the secondary experience. In April of 2012, Dr. James Vince Witty was named the first v-Executive Principal of MNPS Virtual School. The following Summer, a district-wide "Summer Success Program" was launched for students desiring to earn additional credits over the summer. As of 2016, students participating in the "Summer Success Program" have earned over five hundred credits.

In MNPS Virtual School's second school year (2012-2013), students, parents, and staff received local, state, national, and international attention for numerous accomplishments attributed to the school's use of the continuous improvement model. MNPS Virtual School realized the highest average percentage point gain in all End-of-Course (EOC) subjects in the Metropolitan Nashville Public Schools (MNPS) system (with an average net gain of 23.18 percentage points across all subjects). Additionally, MNPS Virtual School achieved the highest percentage point growth gain in Algebra I and Biology for the district. At the end of the school year, MNPS Virtual School earned the designation as an "achieving" school, making it one of the highest achieving schools within MNPS. In the Spring of 2013, MNPS Virtual School opened the Thomas W. Hatfield Student Success Center, named after a distinguished MNPS employee-leader and former Cohn High School alumnus. Today, the Student Success Center is open daily for studying, tutoring, enrichment, coaching labs, social events, and numerous other uses of our learning community. MNPS Virtual School also launched an ACT tutoring program which contributed to our school's top ACT rankings at the district and state levels.

In the Fall of 2013, MNPS Virtual School accomplished another extraordinary "first" by launching The Virtual Academy of Business & Marketing. With this endeavor, MNPS Virtual School became the first virtual school in the world to adopt the Academies Model, offering career and academic preparation as well as experiential learning within a virtual environment. Full-time learners now complete a focused area of study as a part of their schooling experience. During the 2013-2014 school year, MNPS Virtual School continued to grow and flourish towards making progress in student achievement. MNPS Virtual School's English I students were the highest achieving in the district for that course and several other courses received honorable mentions for distinctions in achievement. Due to the rigor and success of MNPS Virtual School's academics, the school also attained National Collegiate Athletic Association (NCAA) eligibility for our student athletes - a distinctive achievement for a 100% online school.  

During the 2015-2016 school year, MNPS Virtual School hosted the first ever state-wide conference on virtual learning with all Tennessee online school/programs participating and sharing best practices. Within this cohort, MNPS Virtual School took a leadership role in the re-authorization of The Virtual Public Schools Act, which was later renewed by the Tennessee General Assembly in the Summer of 2016. MNPS Virtual School additionally earned the prestigious AdvancED accreditation status during that school year. These distinctions, among other honors, led to a significant surge in 2016-2017 part-time enrollment with an all-time high of over one thousand learners.
 
During the current school year (2016-2017), MNPS Virtual School celebrated its five-year anniversary while developing significant foundations for our future. Staff began building — for the first time in our history — dynamic, engaging, project-based online courses specific to the needs of Nashville students. In total, MNPS Virtual School built over nine new virtual courses. Our school also launched several new initiatives to support students, such as a self-guided online orientation, adopted a new mission and vision statement better defining our student-centered focus, as well as created a partner school advisory council focused on enhancing the part-time students' virtual learning experience. As our school finishes the fifth year of operation, MNPS Virtual School continues to maintain a tradition of academic excellence as one of the highest-achieving high schools in the Metropolitan Nashville Public Schools (MNPS) district and retains the distinction as the highest-achieving virtual school in Tennessee. 
v-school accreditation & ncaa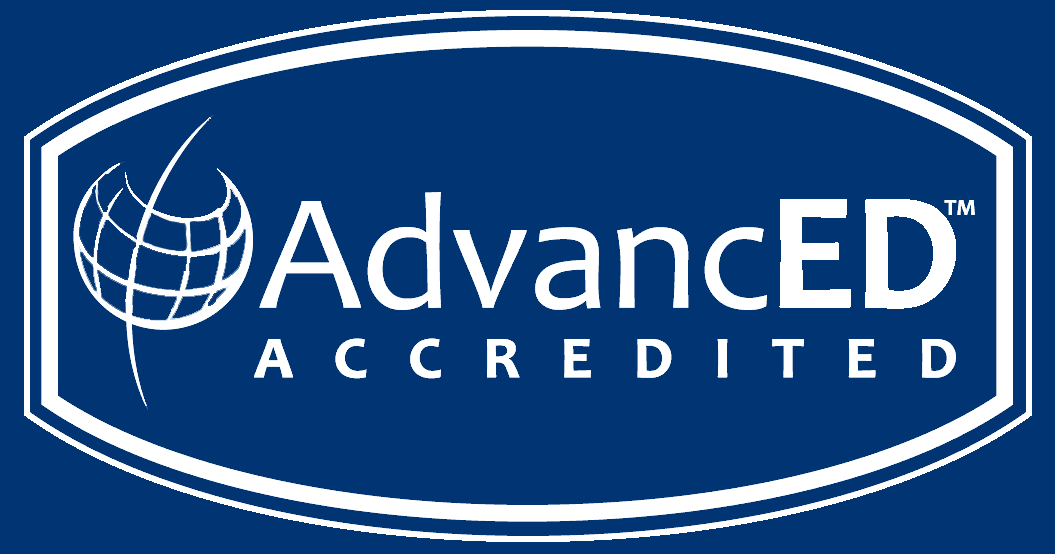 Accreditation Information
MNPS Virtual School is accredited and approved by the Tennessee Department of Education and the Tennessee State Board of Education. Furthermore, MNPS Virtual School is accredited by AdvancED. This designation ensures ease in transferring credits from one school to another, greater access to federal loans, scholarships, postsecondary education and military programs that require accreditation, as well as an overall commitment to ensuring that students achieve at maximum levels.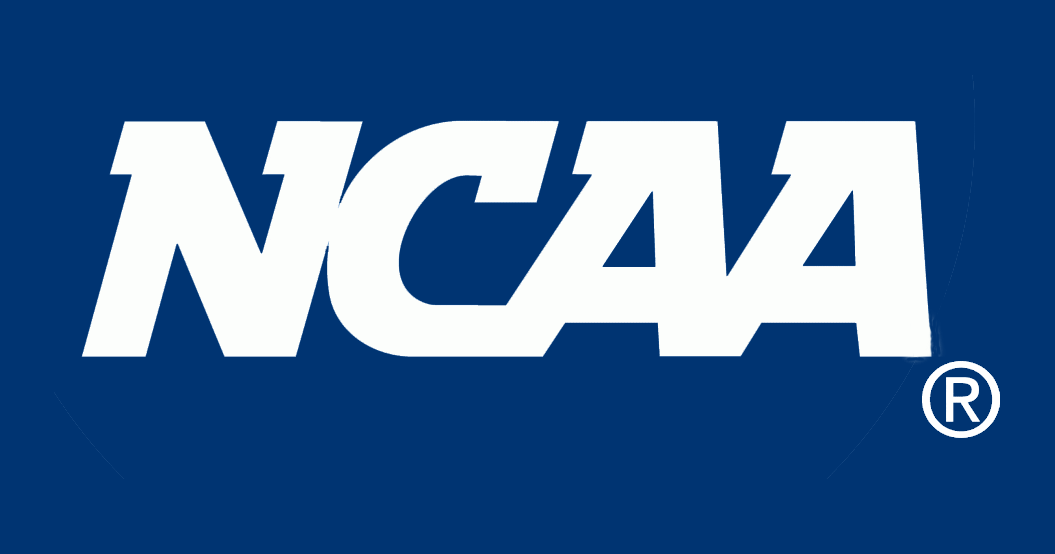 NCAA Eligible information
MNPS Virtual School is excited to open our doors to student athletes with most courses National Collegiate Athletic Association (NCAA) eligible.